Sole Provider of Precipitation Technology
We are the only company that offers automated precipitation-based workflows (which includes the highest molecular weight available); this is backed by 16 years of stability data.
Customizable Solutions
We're focused on providing solutions that are the perfect fit for your laboratory workflow needs and budget.
Superior Quality
We promise to provide high-quality solutions that will help streamline your workflows.
Continual Support
We're committed to providing unsurpassed, lifetime support before and after the sale.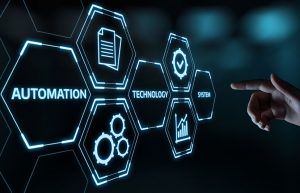 Workflows
Automated workflows for every size lab and budget
We are a leading provider of automated nucleic acid extraction equipment and sample preparation workflows, that allows you – the lab professional – to produce premier, quality, and value-added extraction results.Learn More »
Instrumentation
The most practical, economically effective solutions for your sample preparation needs
We offer a wide variety of automated DNA/RNA extraction solutions to handle your sample and throughput needs. Our systems increase safety and quality with reliably high yield while decreasing working time and labor costs.Learn More »
Consumable Kits
Consumable kits to meet your extraction needs
We provide a variety of consumable kits to meet your DNA and RNA extraction needs for clinical, bacterial, viral, forensic, plant, and environmental samples.Learn More »
Let us know how we can help you find nucleic acid extraction solutions that are right for your needs by contacting us today.